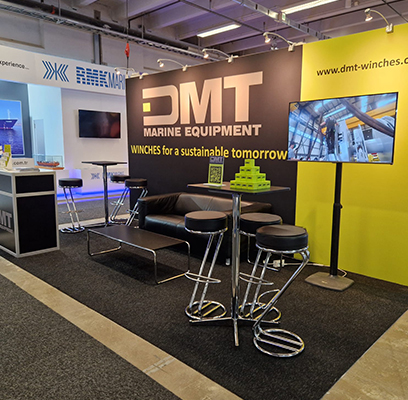 Nor-Shipping 2023: Embracing the Future of Deck Equipment Technologies
Are you passionate about the maritime industry and eager to stay up-to-date with the latest innovations in deck equipment technologies? We are thrilled to announce our participation in Nor-Shipping 2023 with our dedicated colleagues ready to welcome you at Stand D05-34!
We strongly believe in the transformative potential of collaboration and the exchange of knowledge. That's why we are thrilled to introduce our exceptional colleagues who will be present at the event: Mihaela Alexandrescu, Adrian-Marius Paraschiv, and Andre Schelling. They are eagerly looking forward to meeting you, sharing their expertise, and actively participating in discussions surrounding the ever-evolving technologies within the deck equipment industry.
At our stand, you'll find a vibrant atmosphere buzzing with excitement and a constant flow of ideas. Discover how our innovative solutions can enhance your operations, optimize efficiency, and drive sustainable growth. We are eager to meet you and exchange views on the advancements that will shape the maritime industry. See you at Stand D05-34!