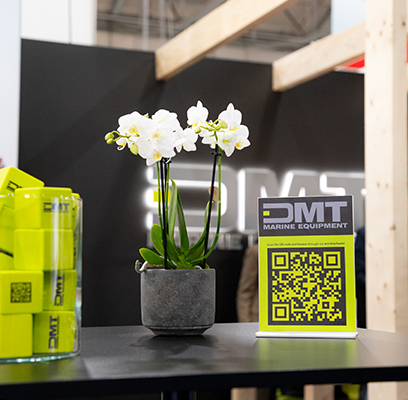 Posted on
November 9, 2023
Charting the future of maritime excellence: Thank you for visiting us at Europort Rotterdam 2023
Enthusiastic about the maritime industry and eager for the newest advancements in deck equipment technologies? We're thrilled to announce that we have attended Europort Rotterdam 2023, and thank you for visiting us at Stand 1319 in Hall 1!!
At the heart of our mission lies a profound belief in the power of collaboration and knowledge exchange. We are excited to introduce you to our outstanding team members who participated in Europort Rotterdam 2023: André ter Schure, Sander van der Gulik, Mihaela Alexandrescu, Ana Maria Buboiu, Diana Apreutese, and Andre Schelling. They were not just attendees, they were enthusiastic participants, ready to meet you, share their expertise, and dive into discussions about the ever-evolving technologies in the deck equipment industry.

When you stepped into our stand, you were greeted by a vibrant atmosphere, brimming with excitement and a continuous exchange of ideas. It was a hub of innovation where you could explore how our cutting-edge solutions can transform your operations, optimize efficiency, and pave the way for sustainable growth.
We didn't attend just to showcase our products; we were here to engage with you. We have learned about your challenges and aspirations, exchanged insights on the improvements that are shaping the maritime industry, and forged partnerships that drive progress. Our CEO Piet ter Schure expressed his impressions after three wonderful days:
"Over the years, Europort has been an important part of our company's growth!
Throughout our participation, we have met incredible people with whom we established valuable partnerships that contributed to DMT MARINE EQUIPMENT's success. After all these years, you might say that there is nothing new this exhibition could possibly bring. However, I've had some nice surprises and great moments to share with interesting people!
I'm grateful to all the old friends who stopped by, it was great to catch up! Also, happy to have met new people with great potential for becoming reliable partners in the future!"